Reviving Romance: Navigating Intimacy After Birth
Welcome to the exhilarating journey of post-stork romance! You might find yourself swept up in a tornado of diaper changes, sleepless nights, and the occasional hurried shower (if luck is on your side!). Amidst this whirlwind, finding the path to intimacy might seem like untangling a tricky knot while balancing a plate of spaghetti. Some parents are eager to reconnect intimately, while others feel like they've reached their touch limit after spending all day with the baby.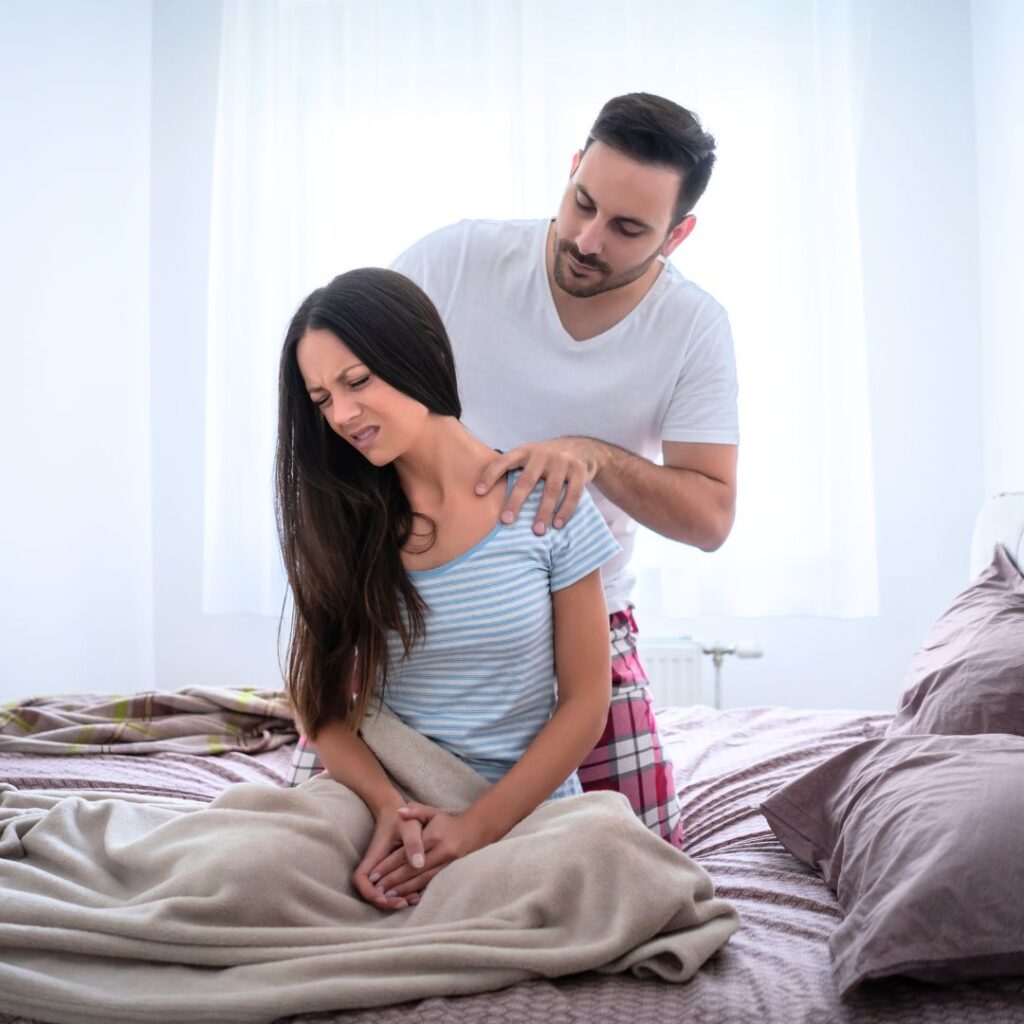 We at Rocket City Doulas are here to reassure you that rekindling the spark in your relationship after welcoming your little one can happen spontaneously, and may require personal effort, or even professional guidance—and all of these paths are perfectly natural and common.
It is generally recommended to wait at least four to six weeks after childbirth before engaging in penetrative sex. This timeframe allows the body to heal, reduces the risk of infection, and gives time for any vaginal tearing or episiotomy to heal properly. However, it's crucial to consult a healthcare provider for individual guidance and clearance before resuming sexual activity, as every person's postpartum recovery can vary.
After the birth of my daughter, (Elisabeth) my husband and I waited much longer than 6 weeks to "do the deed". The idea of having sex was about as appealing as getting a root canal; it wasn't that I was not attracted to my husband (In fact, watching him be a dad made him MORE attractive to me), I was just touched out.   When my days involved dodging spit-up projectiles and deciphering my baby's new language of cries, a romantic rendezvous was not high on the priority list for me. My husband understood this new chapter of our lives, but it was important that we remained in constant communication about what the other was feeling, as sharing emotions and needs is extremely important.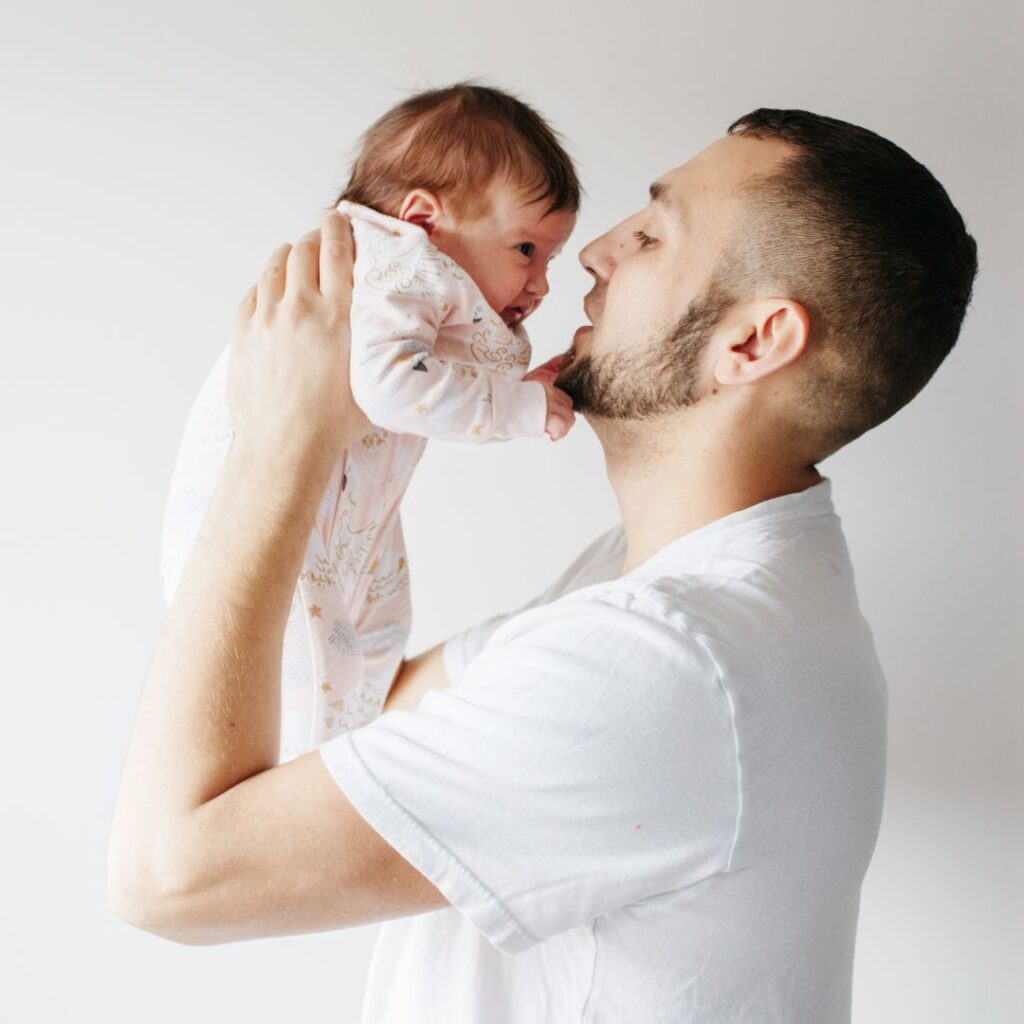 There's a whole world of intimacy to explore beyond the realm of the bedroom, especially when you're navigating the whirlwind of life with a new tiny human. If you're not feeling like the epitome of seduction or the thought of intimacy makes you wince, it's time for some serious heart-to-heart with your partner. Until you're both on the same page, try to cherish moments together sans the baby, even if it means stealing a few minutes in the morning or enjoying a peaceful evening after the baby's bedtime circus. And remember, there are countless other ways to show affection and keep that spark alive! If the struggle persists, keep an eye out for any sneaky signs of postpartum blues, like mood swings that rival a rollercoaster ride, appetite disappearing acts, fatigue that could rival a marathon, or the disappearance of joy in your life. If you suspect you might be playing host to the postpartum blues, reach out to your healthcare provider pronto. Swift action can fast-track your bounce back to joyous living!
When, and if you're ready to revive your romance in the bedroom after baby, it's important to know that the first few times may be uncomfortable, or even hurt; Because of hormonal shifts, your vaginal area might feel dry and sensitive, particularly if you're nursing. If this is the case, communication with your partner is key, and using a personal lubricant can be helpful. Discovering an appropriate lubricant for postpartum intimacy can enhance your sexual experience and intimacy with your partner. Identifying the right lubricant can also alleviate discomfort during postpartum sexual activity.
There are many different name-brand lubricants, and although many have their favorites, keep in mind that if you choose to use a lubricant, make sure it is either water, oil, or silicone-based.  Anything homemade such as coconut oil or petroleum jelly is asking for a potential vaginal infection.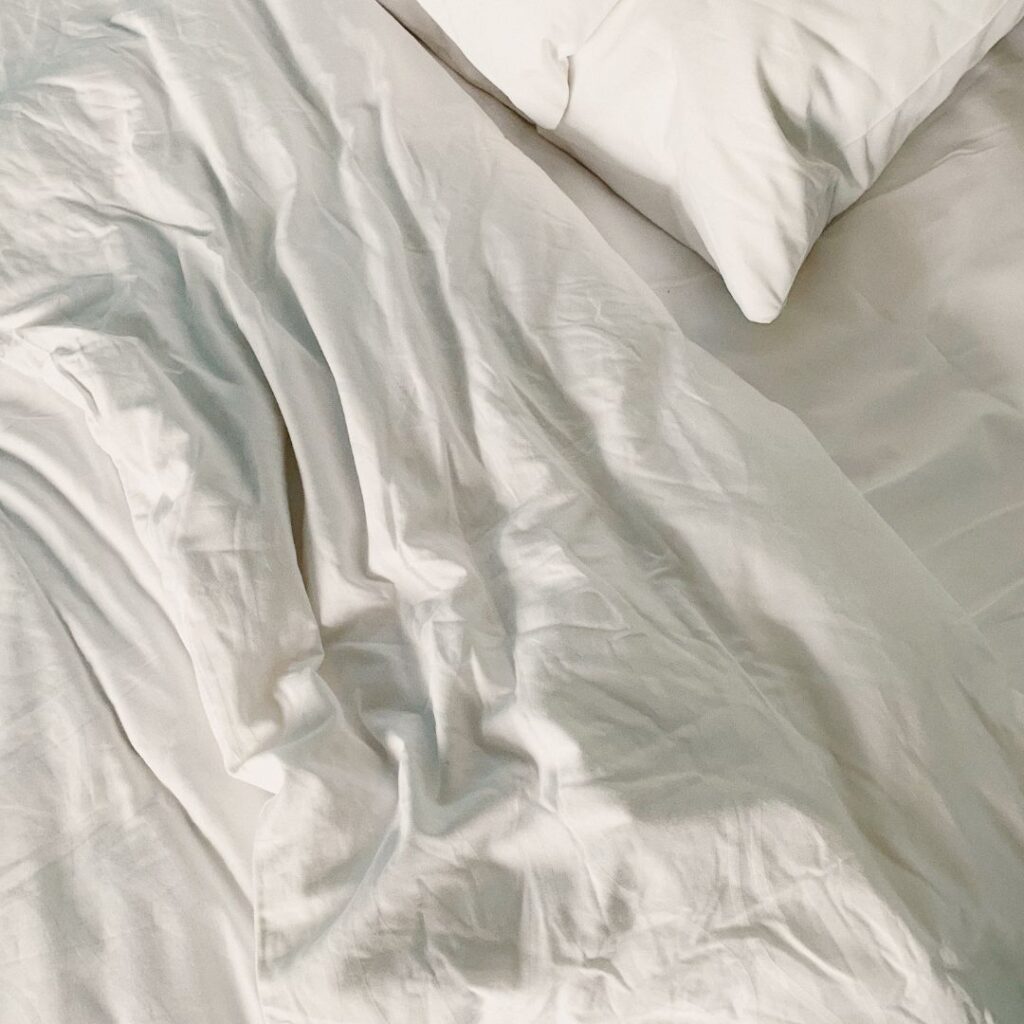 Navigating intimacy after birth can be a gradual process. Here are some tips:
1. Open communication: Discuss concerns, fears, and desires with your partner.
2. Take it slow: Start with non-penetrative intimacy and gradually progress at a comfortable pace.
3. Lubrication: Use water-based lubricants to ease any discomfort.
4. Timing: Choose moments when you're both relaxed and not fatigued from taking care of the baby.
5. Pelvic floor exercises: Strengthening these muscles can help improve comfort and sensation during sex.
6. Patience: Give yourself time, and don't rush the process. Each person's recovery timeline is different.
7. Seek medical advice: If you have concerns or experience persistent pain, consult your healthcare provider for guidance and support.
The American College of Obstetricians and Gynecologists (ACOG) suggests utilizing contraception postpartum to prevent unintended pregnancies, emphasizing the potential for conception after childbirth. The resumption of ovulation varies among individuals and can be influenced by breastfeeding. (Remember, breastfeeding isn't foolproof contraception! As my mom loves to remind me, my brother was 6 months old when I was conceived, and she believed "breastfeeding was birth control.")
Various forms of birth control are available post-delivery. However, if you're breastfeeding, healthcare providers often prefer to prescribe them during your postpartum checkup, usually around 6 weeks after childbirth. Some methods are even suitable for initiation immediately after delivery, while a few can be initiated before you're discharged from the hospital.
We encourage you to reach out to your healthcare providers regarding which type of birth control may be the best for you, but here's a quick snapshot of a few types that may be available to you:
1. Contraceptive Pills: These oral medications contain hormones that prevent pregnancy by stopping ovulation or thickening cervical mucus.
2. Condoms: These barrier devices are used during intercourse to prevent the exchange of bodily fluids and protect against sexually transmitted infections (STIs).
3. Intrauterine Device (IUD): This is a small, T-shaped device inserted into the uterus to prevent pregnancy. It can be either hormonal or non-hormonal.
4. Birth Control Implant: A tiny rod placed under the skin of the upper arm that releases progestin, a hormone that prevents pregnancy by inhibiting ovulation.
5. Birth Control Patch: This is a skin patch that releases hormones into the bloodstream to prevent ovulation and thicken cervical mucus, thereby preventing pregnancy.
Each Method comes with its own set of considerations and benefits, underscoring the significance of professional guidance to determine the most suitable option.
Remember, the journey of reviving romance and navigating intimacy post-birth is a deeply personal one, and it unfolds uniquely for every parent. The path to rediscovering and nurturing the emotional and physical connection with your partner demands patience, empathy, and, above all, a healthy dose of self-care. It's about honoring your individual experiences, acknowledging the emotional rollercoaster that often accompanies this phase, and allowing yourself the grace to navigate this uncharted territory with gentleness and understanding.
This is the time to cultivate a nurturing environment that prioritizes open and honest communication, fostering a safe space for both partners to express their needs, concerns, and desires. It's about creating moments of togetherness that go beyond the physical aspect, encompassing shared laughter, emotional support, and the reaffirmation of the profound bond that brought you together on this beautiful journey of parenthood.
As you embark on this path, cherish the small moments of connection, be it a shared glance amidst the chaos of parenting, a heartfelt conversation over a late-night bottle feeding, or the simple pleasure of holding hands during a quiet moment. Understand that navigating intimacy after birth is not just about physical intimacy but about building a strong foundation of emotional intimacy, trust, and unwavering support that will carry you through the exhilarating yet challenging moments of postpartum life.