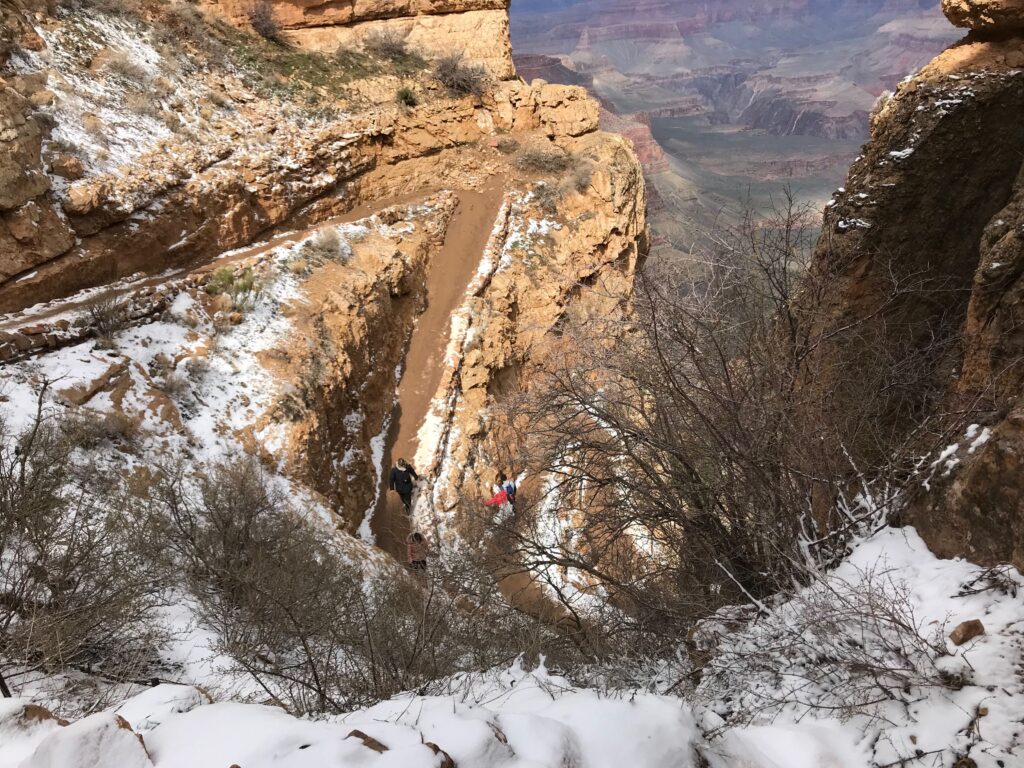 A few years ago our family (Tracy) went on a trip out west. We made a circuit of Vegas, Zion, Bryce, Antelope Canyon, the Grand Canyon, and back to Vegas.
One of my children is self-described "indoorsy". This child is not generally a fan of hiking, camping, gazing at nature, etc. This child is also not shy about telling us all how they feel, either.
On the Grand Canyon portion of our trip, we planned an adventurous hike with our family. We knew part of the trail was likely to be snowy (it was March and it snowed while we were there!) so most of us planned our attire accordingly.
I brought hiking poles, wore my trail shoes, and even threw my crampons in my backpack. We all had warm outerwear, and 3 of our kids wore appropriate shoes for the weather/trail as well.
My indoorsy kid was frustrated with having to be included in the outdoor adventures and refused to wear their tennis shoes. Instead, in a small act of rebellion, this child wore Chacos.
I'm not sure how far into the trail it actually was before it was evident that opened-toed sandals were a poor choice, but it seemed like mere minutes.
The trail was not only icy, but muddy, and COVERED in donkey poo.
This child, though, trekked on. They were old enough to realize their mistake, and also old enough to sit in the discomfort of that poor decision.
The footwear didn't change the child's ability to do the hike, just their comfort and frustration levels. (And maybe gross-ness level when combined with the donkey poop.)
Sometimes there are just *better* options for the trail.
I like to think that doula support is kind of like wearing the right footwear on a hike on a trail at the Grand Canyon in March. Having a doula doesn't change your ability to give birth, and ultimately the trek is completed, but unbiased, non-judgmental support can certainly make it more enjoyable and comfortable.