April is cesarean awareness month. It's a great time to talk about everything C-section!
Whether you're having your first cesarean or your 4th, you may have a few butterflies in your stomach as you prepare for your upcoming birth. Some people find having a list of affirmations ready to say during times of nervousness or anxiety helps calm them.
Here are a few of our favorite affirmations for cesarean birth:
I have chosen the best birth team to care for me and my baby.
I trust my care team.
I am safe.
I am calm and relaxed.
I am ready to meet my baby.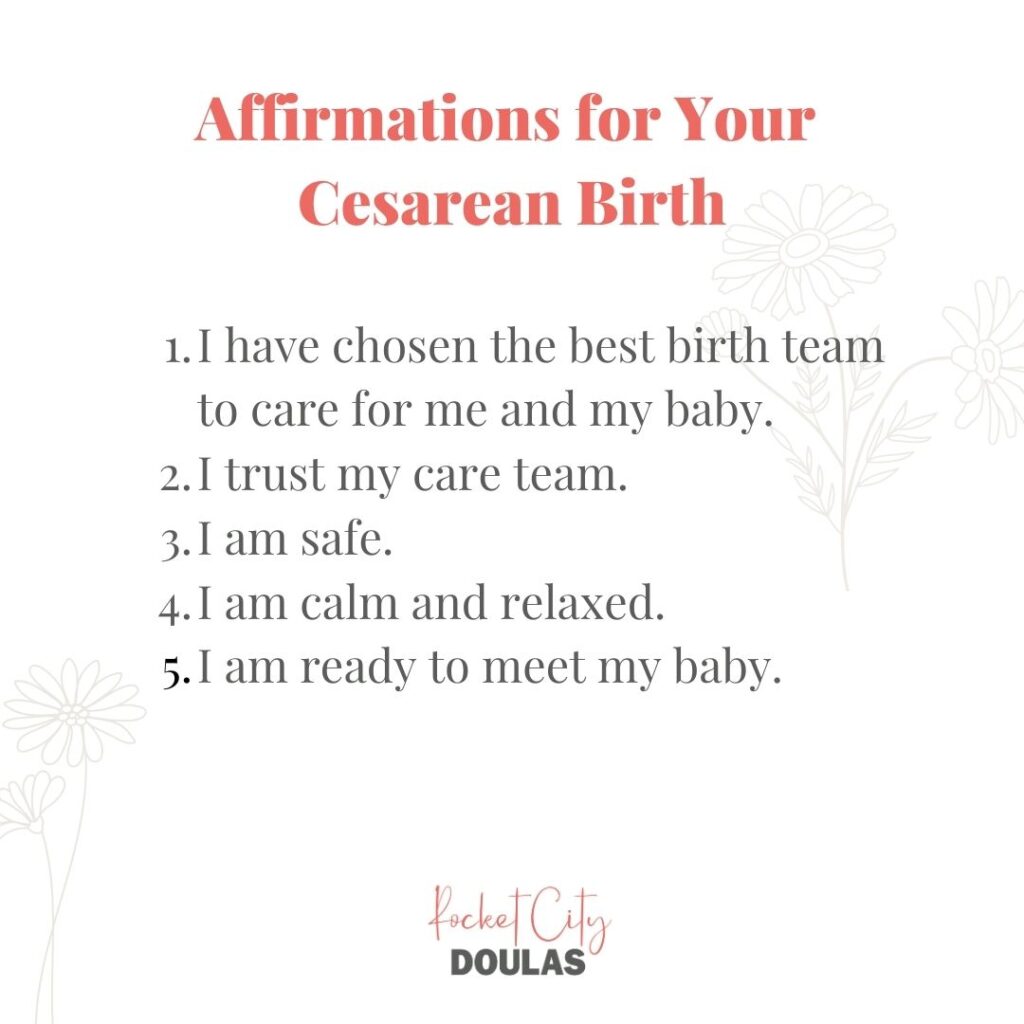 The best affirmations for your birth are the ones that speak to YOU! If these particular ones don't, find ones that do and use those!
What are your favorite affirmations for cesarean birth?